💆Pain Relief Anytime Anywhere
NeckRecliner® Cervical and Thoracic Stretcher is a small lightweight multi-level neck and thoracic traction device that helps your neck recline and relax immediately, and quickly relieve neck, shoulder and upper back pain due to tight muscles, excessive flexion, and poor spinal alignment.
Anyone with neck or back pain knows how much Physiotherapy, Chiropractic, and Massage can cost. For less than 1/5th the cost of just ONE of these treatments, you can receive the lifelong benefits of our Adjustable Cervical Relaxer System.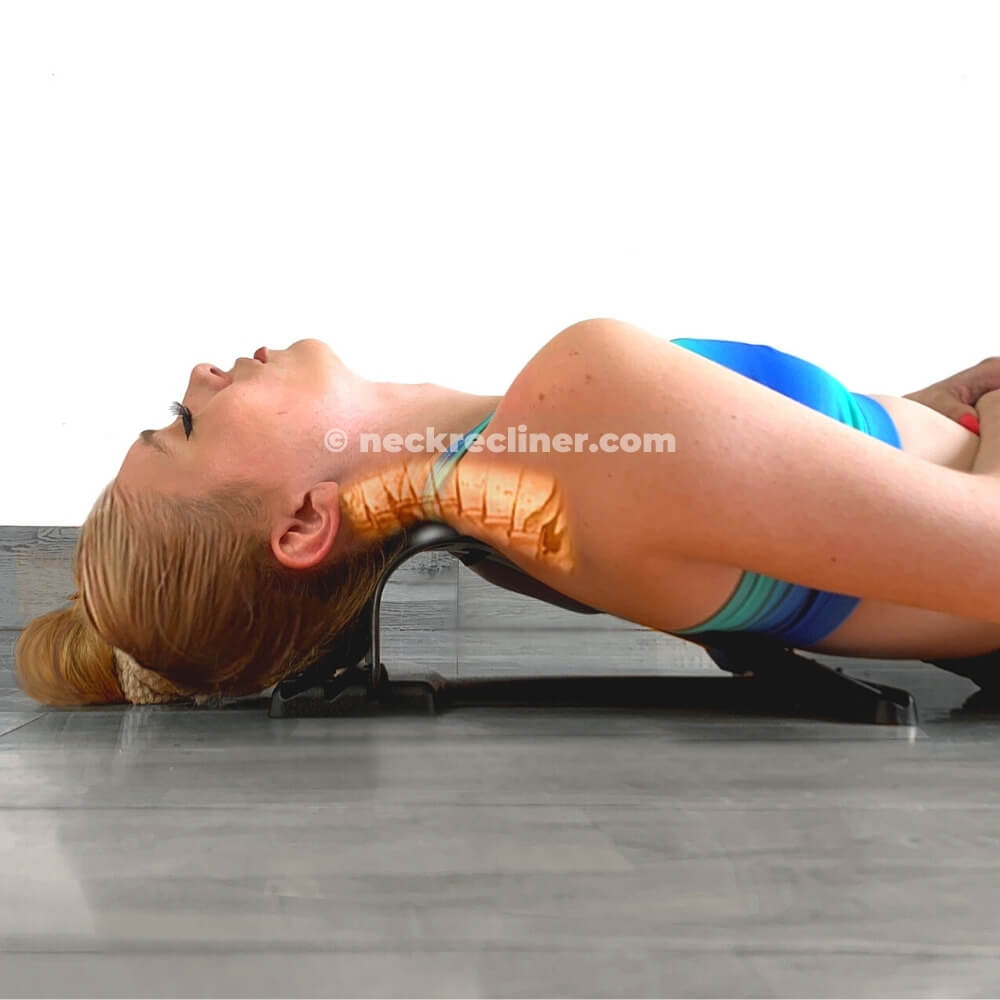 How Does It Work?
By using gravity to your advantage, NeckRecliner® provides natural cervical traction, gently stretching and relaxing your neck muscles, while also expanding the intervertebral space of your upper spine, helping to relieve pain caused by pressed nerve, releasing tension and preventing humpback. It helps achieve optimal cervical spine structure to prevent and treat cervical spondylosis.
In the process, it also helps to oxygenate your neck and upper back muscles, ligaments, and tendons, relieving ligament calcification that occurs in discs between cervical vertebrae, and providing pain relief and mobility to your shoulder blades, neck and spinal cord.
Shop Now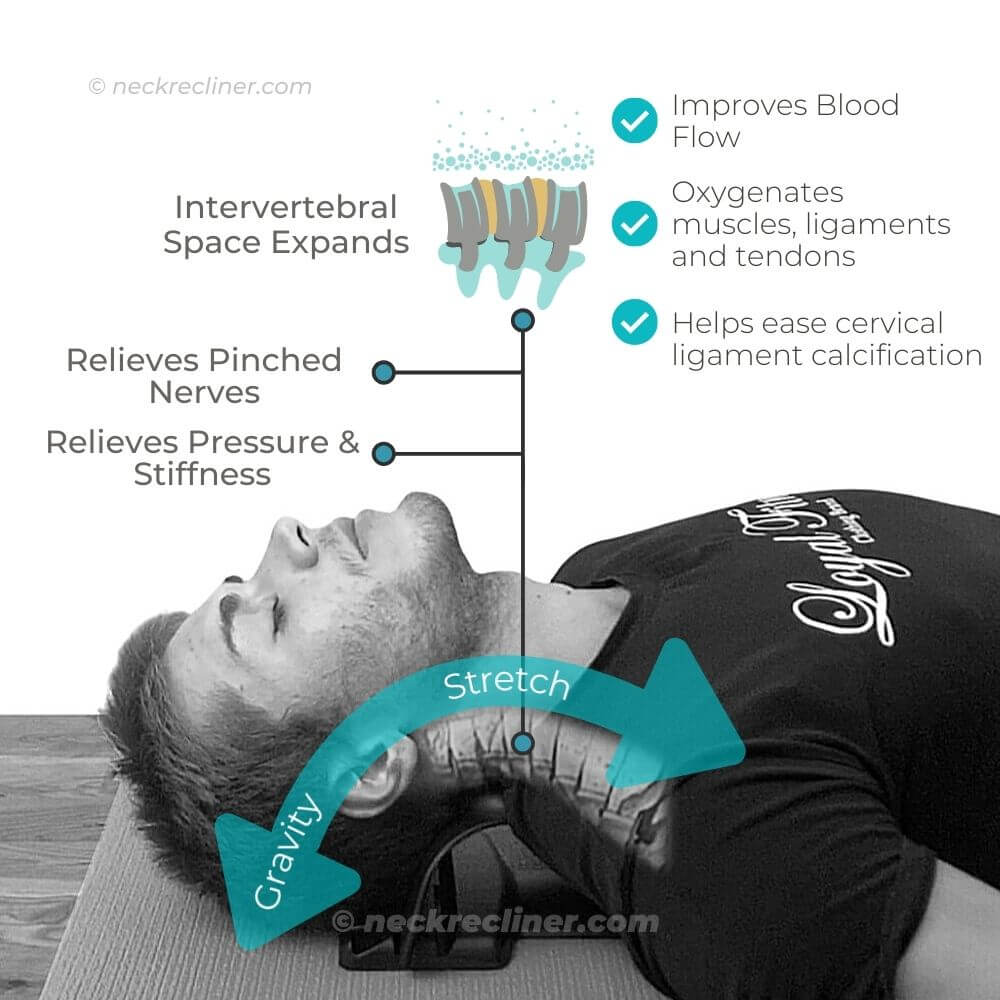 Buy Today & Save 40%!
Just use NeckRecliner for 10 minutes every day, effectively reducing back pain and neck pain, making your body fitter and your spine healthier.
Our DIY cervical relaxer is compact and lightweight, able to travel with you whenever you need quick neck or upper back pain relief.
Shop Now
💳 100% Secure Payments

Guaranteed secure checkout with bank-standard encryption or protected PayPal payments.

📞 Quick Customer Support

If you have any questions with your order or any queries at all about our products then you can contact us anytime via email

📦 Worldwide Shipping

We offer worldwide shipping, free above a certain threshhold, with shipping times from 5 to 15 working days on average